The Beach!!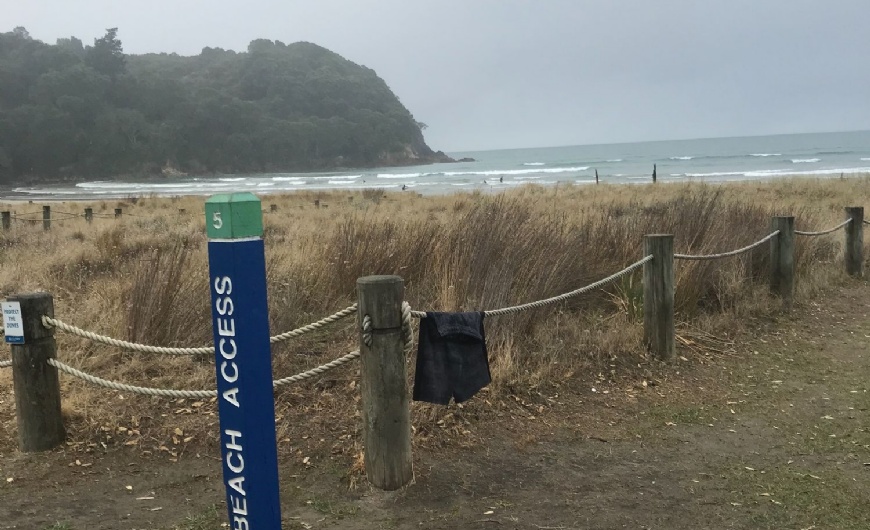 Hello from a grim, grey looking Waihi Beach
How extremely lucky am I to have this big, long beach, just a 7 minute drive away from my home! But getting to any beach in NZ is very easy since we are small islands, so they're everywhere.
Over summer I pretty much live here! That is why swimming is such an essential survival skill in NZ, and its lucky it is one of my favourite things to do too! I love to boogie board/body board & eat fish & chips and ice cream.
What's your favourite thing to do at the beach?
Today wasn't the most pleasant day as summer is over now. I came here for a walk and to collect some shells. I thought they would make a great, free resource that I can use in the classroom. I just love to make the most of what the land can provide us. In NZ especially, the natural environment/ land is very important to us and our Maori culture by staying connected and grounded to our land (one of the reasons why I'd walk around bare footed all the time- NZ habit/culture!)
Whilst collecting my shells, I thought of some great tasks that could be done with them. Click onto the attachment below to see what I did with them once I returned home.
Learning can happen all around us. It is a journey that never ever stops and doesn't always mean pen and paper are required.
Enjoy this crazy experience,
Miss Donald
No comments have been left yet.